Flood fund topped up

Print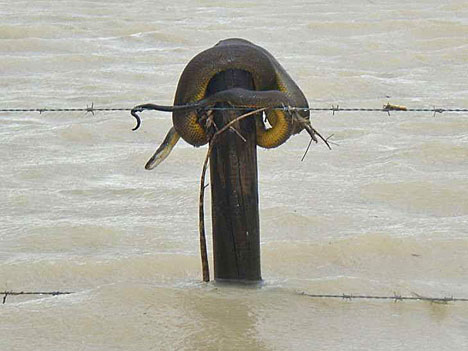 Applications for the National Flood Mitigation Infrastructure Program are now open.
Minister for Emergency Management and National Recovery and Resilience Bridget McKenzie announced a new cash injection national flood mitigation infrastructure this week, boosting the fund to $100 million.
The Program provides funding for the construction or improvement of levees, levee systems, infrastructure to promote floodplain restoration, and green infrastructure projects designed to mitigate flood risk.
The objectives of the program are:
to reduce the expected future eligible expenditure under the Disaster Recovery Funding Arrangements 2018

to reduce the exposure to flood hazards that influence insurance affordability for relevant households or local government

mitigate against the risk that influences insurance affordability for relevant households or local government

local job creation
The insurance industry has welcomed the announcement, with Insurance Council of Australia (ICA) CEO Andrew Hall commenting that the industry had been calling for increased funding for public and private mitigation projects.
The ICA says that only physical mitigation measures, improving building standards and quality, and making informed land-use planning decisions would increase resilience against flood for at-risk Australian communities.
An ICA report released in November found it will take $30 billion to provide risk mitigation to protect communities in coastal areas, which are some of the most vulnerable places in Australia.
The report advised the government to invest in coastal protection infrastructure, improve its data collection to build a comprehensive picture of the scale of the problem, and consider land-use planning that focuses on actions of the sea.
Meanwhile, Insurance Australia Group (IAG) welcomed the opportunity for state and territory governments to apply for funding to build or improve essential infrastructure flood mitigation initiatives.