Departments silent on foam tests

Print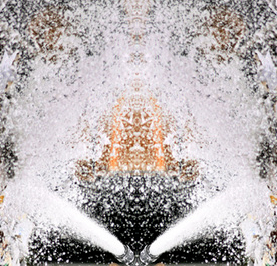 A Senate report has called for blood testing of workers and residents in response to "the new asbestos".
Potential victims of the firefighting chemical perfluorooctane sulfonate (PFOS), which was commonly used on RAAF bases, want the Department of Veterans affairs to pay for tests.
The chief of the inquiry previously told reporters: "A defence person advised people at [RAAF Base] Williamtown that this could well be the new asbestos; that is on transcript".
The Department of Veterans Affairs is yet to comment on the suggestion it should pay for the tests.
But the call is set to intensify, after the NT Environment Protection Authority found concerning levels of PFOS in creek that carry run off from RAAF Base Darwin.
There are no standardised guidelines for acceptable PFOS levels in the NT, but the amounts found were above standards held in other parts of Australia and overseas.
Assistant Defence Minister Michael McCormack recently claimed that foams including PFOS were not harmful to human health.
"I can assure people that there is no link, no link whatsoever, between [PFOS] and adverse human health effects," he said.
The Wikipedia page on PFOS details links between the substance and adverse health effects for mammals, including humans.