Crossing fears drive drop-offs

Print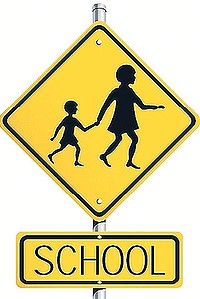 A new survey has revealed significant concern about unsafe school crossings.
Research by the Heart Foundation has found more than two-thirds of NSW students will be driven to school by their parents.
NSW's Labor opposition says thousands of parents have safety concerns with road crossings, a lack of footpaths, and poor driving behaviour.
The party says thousands of parents, teachers and residents responded to its school-safety survey, including questions on how comfortable they are with letting children walk or ride to class.
A third of parents said they would drive their kids to school because of unsafe crossings, while 12 per cent blamed the lack of footpaths, and around 11 per cent said limited parking or poor driving makes roads around schools unsafe.
Labor had criticised the state's LNP government for not hiring more crossing supervisors.
"The Government promised at the last election they would hire 300 new lollipop people across NSW, and they've only hired 59," Labor spokesperson Jo Haylen said.
Transport for NSW says its school crossing supervisor program is "on track".
"Every school that asked for a crossing supervisor in the first round received one," a spokesperson said.
"The program has in fact been fast-tracked — all 300 new school crossing supervisors will now be in place in three years."