Cops respond to revelations

Print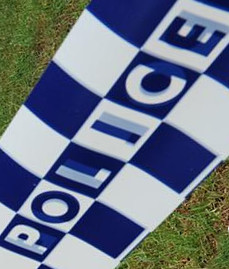 Victoria Police has suspended four officers and reassigned a fifth over the alleged use of excessive force.
Victoria Police Assistant Commissioner Luke Cornelius, head of the Professional Standards command, says "interim actions" have been taken while the Independent Broad-based Anti-Corruption Commission (IBAC) investigates the claims.
Three officers were suspended over an incident in October 2017 in which a number of Victoria Police officers aggressively dragged a disability pensioner outside his house and pinned him to the ground.
Another officer was suspended over a separate incident in which he stomped on the back of a handcuffed man who had assaulted several people before trying to hold up a Melbourne pharmacy with a pair of scissors in 2016.
The fifth officer was "assigned to alternative duties" after an incident at a Bendigo police station in 2015, where he was shown hurling a handcuffed prisoner into a metal door.
Footage of all three incidents came to light through media investigations, leading some to claim that the force is only interested in policing itself when the public is watching.
The union representing the officers, the Police Association, warned people not to jump to conclusions.
"As we have said repeatedly in recent days, it is of the utmost importance that these members are subject to due process and are given a chance to answer questions surrounding their conduct," the association said.