Concern over Tassie river health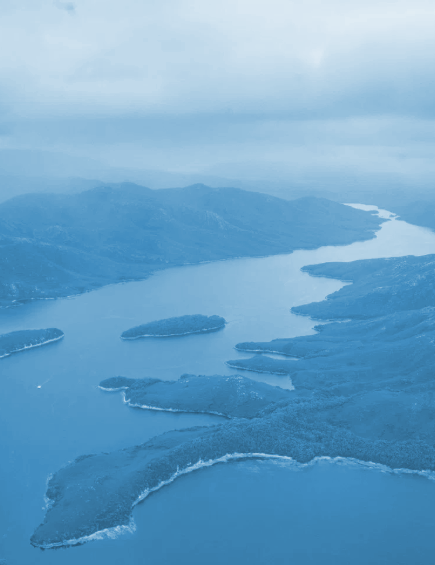 Tasmania's water quality is under pressure from climate change, agriculture and other industries.
The banks of the state's beloved South Esk River are dotted with forestry plantations, farms, fish hatcheries and mining operations.
Official data shows the river is significantly impaired, having temporarily stopped flowing in the dry summer of 2019-20.
Chris Bobbi - a former water ecologist with Tasmania's Department of Primary Industries, Parks, Water and the Environment (DPIPWE) who has studied the health and management of Tasmania's rivers for years - says plant and animal life are diminishing amid erosion and loss of vegetation on river banks.
"In the period of 25 years or so that I was working there, there was a noticeable decline in the condition of the rivers," Mr Bobbi has told reporters.
He said DPIPWE had not been monitoring groundwater before the South Esk River stopped flowing, and did not investigate afterwards.
He also criticised the department for not publicly releasing a major report that showed river health declining across Tasmania.
"It wasn't necessarily a good news story … and the department wasn't prepared to release it to the stakeholders or the public," Mr Bobbi said.
The report used decades of monitoring data from 85 sites on Tasmanian rivers, and showed 46 per cent had deteriorated in recent years, left severely or significantly impaired.
This is despite 77 per cent of the sites having historically been in healthy condition.
Agricultural land use (particularly stock grazing), salinity, and water extraction were linked with the poor river condition.
The report was only released after the Tasmanian Greens lodged a Right to Information request, over a year after it was completed.
All the recommendations in the report were redacted, which DPIPWE said was because they were "draft recommendations which were never actioned or approved".
State Greens leader Cassy O'Connor said the report should have been released in full.
"When you look at it, you understand why, if you're the minister for primary industries … you might not want it to be made public," Ms O'Connor said.
Guy Barnett, the state's Minister for Primary Industries, Resources and Water, has not read the report.
"I'm aware of parts of that report. And of course, there are parts of that report that are of concern," Mr Barnett said.
DPIPWE says it is interested in the health of rivers, with current projects including a river health monitoring program, a surface water monitoring network, a groundwater monitoring network, a fish ladder installation investigation and groundwater risk framework development.
Meanwhile, the Tasmanian government continues its ambitious growth plans for industries heavily reliant on fresh water, including aquaculture and renewable energy.
The government says it can double the growth rate of the agriculture sector to make it a $10 billion industry by 2050 using a new rural water use strategy.