Comcare conduct "unconscionable"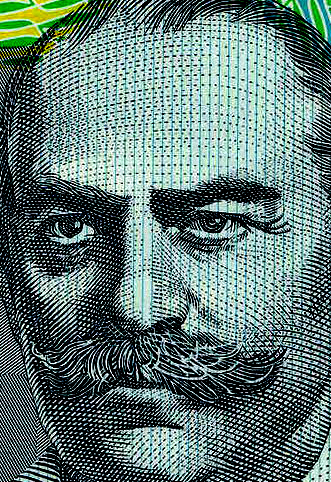 Federal insurer Comcare's attempt to recoup payments to an ACT government employee have been labelled "unconscionable".
Administrative Appeals Tribunal deputy president Gary Humphries says Comcare used "unethical tactics" against former refugee Charles Koker, who was employed by the ACT's Community Services Directorate at the Bimberi Youth Detention Centre.
Mr Koker was injured while attempting to restrain a young person at Bimberi in June 2013.
He was going through a return to work program when his bosses told him to stay home due an incident involving his supervisor two years later.
The youth worker said he felt harassed after being asked by multiple unit managers and team leaders for medical certificates related to his absences from work in May 2015.
Mr Koker was then instructed to stay home and to "rest up" due to a lack of other suitable duties for him to perform.
He submitted a claim for workers compensation related to anxiety and depression as a result of "poor behaviour and abused behaviour" by a supervisor at work.
Comcare determined that Mr Koker was entitled to incapacity payments in 2015, but in April 2016 decided he was entitled to $24,949 less than he had been paid.
Mr Humphries, the former ACT senator and chief minister, said the subsequent efforts to recover the funds that Mr Koker was told he was entitled to were "unconscionable".
"Mr Koker has relied on Comcare's implicit representations – that he was entitled to incapacity payments while he was directed to remain away from work – to his significant financial detriment," he said.
"Had he been told early in this period that he was not entitled to this support, he would have had the option of quitting his position and seeking employment elsewhere.
"But he was not told this, and he now incurs a substantial debt which was entirely avoidable had Comcare dealt with him fairly."
Mr Humphries ordered Comcare to pay Mr Koker's costs for the case.
"Comcare is to be commended for the efforts it has made in recent years to reduce the premiums paid by its employer clients," he said.
"If its efforts to reduce costs extend to unethical tactics such as those employed against Mr Koker in this case, however, this effort must be regarded as much less commendable than it might first have seemed."
Comcare says it did not acted unfairly or unethically.
"Comcare has not and will not pursue a debt from the employee in this case," a spokesperson said.
"This was an incorrect assumption by the deputy president, based on a document presented at the hearing that indicated debt recovery was a possibility.
"Comcare has written to the Administrative Appeals Tribunal President to take issue with the comments made in this decision. The Tribunal found Comcare's decision in this case to be correct, and there was no evidence of unethical behaviour."