Brisbane plays for 2032 games

Print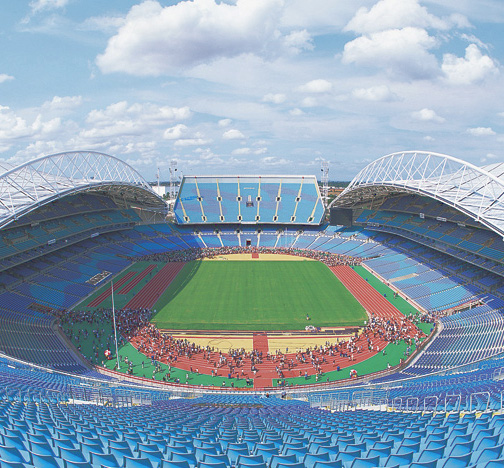 Brisbane has been chosen as 'preferred partner' to host the 2032 Olympic Games.
The International Olympic Committee (IOC) has selected Queensland's capital as its "preferred partner" to host the Olympic and Paralympic Games in 2032, voting this week to proceed on a "targeted dialogue" with south-east Queensland bid officials.
Australian Olympic Committee president, John Coates, says there is much work to be done.
"This is an important next step in an ongoing dialogue with the Future Host Commission," Mr Coates said.
"We are very clear that we must continue to work hard in outlining our vision for a successful Olympic and Paralympic Games in 2032."
Changes to the IOC's selection process were introduced in 2019. They now allow bids that are not necessarily limited to a single city, but can cover multiple cities, a region or a country.
The Gold Coast hosted the 2018 Commonwealth Games, so much of the required Olmypic infrastructure already exists.
The Queensland Government claims that 80 per cent of venues for the games are already built, although a main athletics stadium may have to be built from scratch.
Economists predict that hosting the games would bring a $36 billion windfall for the state, in return for setup and operating costs of less than $6 billion.
Queensland Premier Annastacia Palaszczuk said the successful bid "could be the greatest thing that ever happened in Queensland".
Prime Minister Scott Morrison has welcomed the decision from the IOC in a statement that did not mention Queensland's Labor government.
"Since we announced our early support for the Bid in 2019, we've been working with the state and local governments, the Australian Olympic Committee and Paralympics Australia to put forward the best possible case for South East Queensland 2032," the Prime Minister said.
"On two occasions, I took up the case directly with IOC President Dr Thomas Bach and I know how enthusiastic the Committee is about working with Australia.
"Today's announcement from the IOC is a positive development but we still have a lot of work to do."
"Particular credit must go to the Member for Fairfax, Ted O'Brien who has campaigned heavily to bring the event to the Sunshine State. It will see Queensland beamed around the globe, while delivering an economic and jobs boom."