Big sell ahead for new Tas. health deal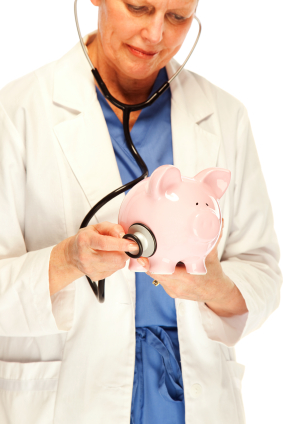 The Tasmanian Government is preparing for a hard sell of its new health reforms.
Public hospital staff and mayors will be briefed on changes to the health system following the release of a State Government white paper over the weekend.
The document includes confirmation of the relocation of surgeries and extra funds for patient transport.
Health Minister Michael Ferguson said the plans were based on the input of thousands of Tasmanians over a six-month consultation period.
"Their message is clear; we must reject the idea of keeping the status quo, a health system which is regionally divided, inefficient and, despite the best efforts of our skilled medical professionals, cannot deliver better treatment for Tasmanians," he said.
"Each of our major hospitals should have a specialised role delivering the services for all Tasmanians that they are each best equipped to safely provide."
Some of the more significant changes will be at Latrobe's Mersey Hospital.
The Mersey will see its maternity services moved to Burnie next year, but its 24-hour emergency department will stay.
The documents claim the Mersey will become a statewide centre for day and overnight surgeries.
Royal Australasian College of Surgeons spokesperson Brian Kirkby has told ABC reporters that the creation of the Mersey day surgery centre will not deprive other hospitals.
"I think that they will continue to offer many of the same procedures that are already offered but that the Mersey will offer a separate service in perhaps a more timely fashion and a more efficient fashion," he said.
Opposition health spokesperson Rebecca White said there were some oversights in the white paper.
"It doesn't speak about keeping people well in their community and that was something that was highlighted in the green paper that this white paper would focus on," she said.
"The Minister has failed to address how this health system will be reformed to cater for people living in their community accessing primary health care."
The Tasmanian Greens say they will support the reforms.
More details are available here, while the full White Paper is accessible at its official website, here.