Big road bill could be tackled with Federal funds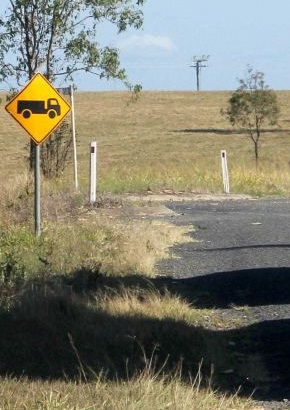 The NRMA says there is $1 billion worth of roadwork in store just to bring roads on the north cost of NSW up to standard.
The state's peak motoring group says $1 billion would go most of the way to ending the Pacific Highway's reign as the state's most-complained about road.
But NRMA spokesperson Wendy Machin says rural and regional roads need attention too.
"There's a lot of focus on major roads like the Pacific Highway and rightly so, they're important parts of the state's road network," she said.
"But we don't want the state of local roads to be overlooked, and we did a recent report that showed on the north coast alone the backlog in road works is about $1.1 billion.
"That's just to get them up to a satisfactory standard, that's not looking at any major enhancements.
"There are a lot of councils up there struggling to cope with growing populations and growing demand.
"I think the biggest on the north coast is actually Taree, with about a quarter of a billion worth of backlog in that local government area alone."
NSW Roads Minister Duncan Gay is blaming Labor.
"I believe it's akin to criminal neglect the fact that the Labor Party let the infrastructure in New South Wales, and in particular regional roads, get to the situation that it's in," Mr Gay said, claiming that $4 billion out the state's total roads budget of $5 billion will be spent in regional areas.
Taree councillor Peter Epov told the ABC that the problem is bigger than state funds alone can handle.
"The NRMA report reinforces other reports such as the report that was produced by the Australian Local Government Association last year and clearly we all know, people drive on our roads, people know that we have a rural roads crisis," he said.
"It's really up to the government to face up to it and to do something about it.
"The State Government can't do this alone, it requires federal funding."
The New South Wales Minister for Local Government has pointed to the $38 million 'Fixing Country Roads' program as proof of progress, though it is designed mostly to allow more freight to move from farms to ports and terminals.
Applications for 'Fixing Country Roads' funding can be made here, and will close on August the 4th.