Big charges for WA staff

Print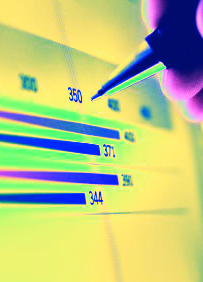 A senior public servant in WA has been charged with allegedly stealing more than $2.5 million of public money.
Assistant director general of WA's Department of Communities, Paul Whyte, 56, and a 43-year-old man who cannot be identified were arrested this week.
The pair is alleged to have manufactured false invoices at the department over a period of two years to push money into company bank accounts before withdrawing it for personal use.
Both men are in police custody after their applications for bail were refused.
Before his current role, Mr Whyte was general manager of the Department of Housing for 10 years before it became part of the Department of Communities in 2017, according to his LinkedIn profile.
The Corruption and Crime Commission (CCC) said the charges followed an intensive joint probe with WA Police.
CCC chief executive Ray Warnes says the scale of the men's alleged crimes is almost unprecedented.
"The decisive action taken today by police is intended to expose and stop the alleged corruption and to protect the state's finances," he said.
Mr Warnes says he does not believe corruption is systemic within the WA public sector, despite the emergence of this and another high-profile recent corruption case linked to executives within the North Metropolitan Health Service.
"I think you've observed that we've made a number of reports within the government sector over recent years," he said.
"So there are issues with procurement in the public sector. I can't say that it is systemic.
"The public sector organisations have great policies and great procurement practices in terms of procedures.
"But the behaviour of individuals continues to astound us in terms of how people find a way to breach those policies and those procedures."
WA Premier Mark McGowan has ordered an independent review into the Housing Authority.