Attendance drive dubbed 'cynical'

Print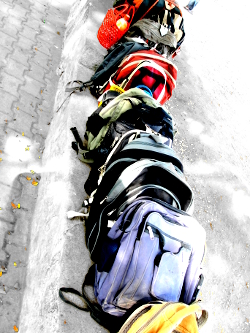 The NT Government has used $10 vouchers and other sweeteners to entice remote students back to class.
Staff from the NT Education Department handed out key rings that students can redeem for toy footballs or community store vouchers when they returned to school for Term 3.
The initiative was used to boost attendance just in time for the Age/Grade Census date - a head-count that determines how much school funding comes from Canberra.
A spokesperson for the department has told reporters that there is usually lower attendance in the early weeks of Term 3 because families tend to travel further away from communities during the longer dry season holidays.
"This initiative is just one part of the Department's ongoing strategies to increase attendance at schools in remote areas and the key rings were an incentive to motivate students to return," the spokesperson said in a statement.
"Every day that a student attends school is extremely important.
"We know that consistent attendance is key to ensuring that all students have the opportunities that the Northern Territory education system provides so they can learn and grow in a positive environment and gain a bright future."
Australian Education Union NT president Jarvis Ryan said it is not the right way to go about getting more kids to school.
"It's very clear from my discussions with departmental officers that there was an explicit push on getting students to school to coincide with that census date in August," he told the ABC.
"[But] when we engage with the whole process of 'let's get bums on seats' it becomes a fairly cynical exercise in trying to game the system to bring more dollars in to NT Government coffers.
"The issue, though, is that that money doesn't always end up going to the students it was intended for."