Adviser would see Forestry in private hands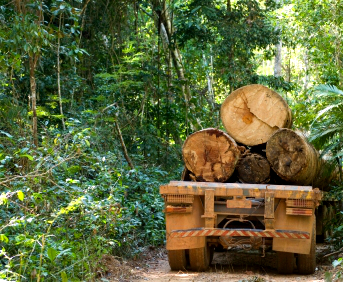 A ministerial adviser says Forestry Tasmania should be dismantled and all its assets sold off.
Forestry Tasmania, which manages the state's forests, has been looking at selling its hardwood plantations to pay off loans taken to cover its operating deficit.
But Sue Smith, deputy chair of the ministerial advisory council on forestry, believes that will not go far enough.
"It is time that the Government made the strong decision to actually dismantle Forestry Tasmania and to actually sell off the total working arm, and the research and development arm of Forestry Tasmania into the private enterprise," Ms Smith told ABC reporters.
"It will ensure that we do not encumber the people of Tasmania with further debt because if we follow the past history, Forestry Tasmania has a sale, it solves some of its problems, then the political interference that happens sees it in financial troubles again.
"It's not just the markets around the world that cause these problems with forestry, it's the continued political interference that we see at State and Federal level at the whim of parties who see that it might be something that's favourable at that time."
Ms Smith said the government-owned business should be sold to private enterprise, lest political influence keep driving it into the ground.
She said she was not speaking on behalf of the entire review council.
State Opposition Leader Bryan Green said the decision to sell Forestry Tasmania's hardwood plantations was the first step towards selling the business' assets.
"We wonder about the sustainability of Forestry Tasmania given that there is going to be selling off [of] the plantation asset. That will limit their ability to generate revenue into the future," he said.
"It seems like Sue Smith... is echoing what most people are saying out there, that by the Government's actions to privatise the plantation resource - which is a short term solution - you're effectively signing the death warrant for Forestry Tasmania."
Greens Leader Cassy O'Connor said "Sue Smith is spot on when she says it has no future".
"She's spot on in so many different ways, in recognising that... business model is flawed, that the entity is non-viable.
"We've always said there's no future in native forest logging and woodchipping in Tasmania. The markets have spoken."
The Tasmanian Government says it still intends to ensure Forestry Tasmania remains viable.